Updated: March 22, 2022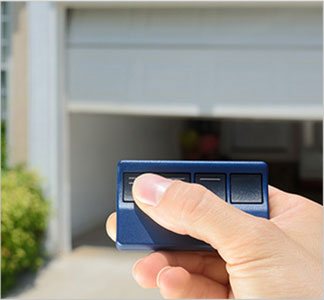 If you're considering a new garage door opener for your home, congratulations! Today's top-of-the-line garage door openers truly are miracles of modern technology, offering quiet operation, reliable service and previously unheard-of levels of convenience.
Which one should you get? LiftMaster® brand garage door openers are considered the cream of the crop when it comes to garage door openers, but there are still many different options to choose from. Do you need a different garage door opener for large garage doors, for example?
If you're thinking you may need an opener for a heavy garage door, what you want to look at is the garage door opener's horsepower. The higher the horsepower, the more capable the opener is of lifting a heavy door. A garage door opener for an oversized garage door or a heavier garage door will need a higher-horsepower garage door opener. You may be able to use an opener with a lower horsepower for these kinds of doors, but it will put a greater strain on the system and your opener will not last as long.
Comparing Different Sizes of Garage Door Openers
Ultimately, choosing what is the best horsepower class for your garage door system will come down to the weight and balance of your garage door. There are three horsepower categories worth exploring:
1/3 Horsepower: This is the lowest horsepower garage door opener and the most affordable. While this garage door opener should be able to open any properly balanced garage door whose weight is evenly distributed, it is not recommended as a heavy garage door opener. Heavier doors will create extra stress on the opener and you will have to replace it sooner. These size of garage door openers are best for single-car steel or aluminum doors that are relatively light.
1/2 Horsepower: The ½-horsepower garage door opener is by far the most popular because it has the capacity to easily open both single and double garage doors, although heavier-than-standard doors or improperly balanced doors will put a strain on the system. While they will do the job effectively and are quite affordable, a higher-horsepower garage door opener will still last longer in most cases.
3/4 Horsepower: This is the most powerful garage door opener. This opener is suitable for wood doors, insulated doors — especially three- or four-layer insulated doors — and oversized doors. They will also work on lighter doors of standard size. While they are more expensive than the less-powerful garage door openers, you may still want to consider this opener even if you do not have an extra-heavy or oversized garage door, as its longer life may be worth the extra cost.
Find the Perfect Garage Door Opener at DistribuDoors
If you are in search of a garage door opener in the Seattle area, DistribuDoors is likely to have exactly what you are looking for. We have a complete line of LiftMaster® garage door openers, in 1/3 horsepower, ½ horsepower and ¾ horsepower sizes. We have chain-drive LiftMasters®, whisper-quiet belt-drive operators and even jackshaft openers if you do not have much available overhead space for your opener.
To find the right opener for you and discuss quick and affordable installation, contact DistribuDoors today.
Related Resources