Wood makes up some of the most attractive garage doors. The natural finish of the material contrasts beautifully with any style of home, and your curb appeal will soar if you add wooden garage doors to your house.
When you purchase wood doors, you also commit to keeping them in good condition. It frequently rains in the Pacific Northwest, and if you don't protect your wooden garage doors, they can be exposed to moisture that causes severe damage. Learn how to treat your wooden garage doors so that they remain in good condition in this unique climate.
Things to Know in This Article:
How to Maintain Wooden Garage Doors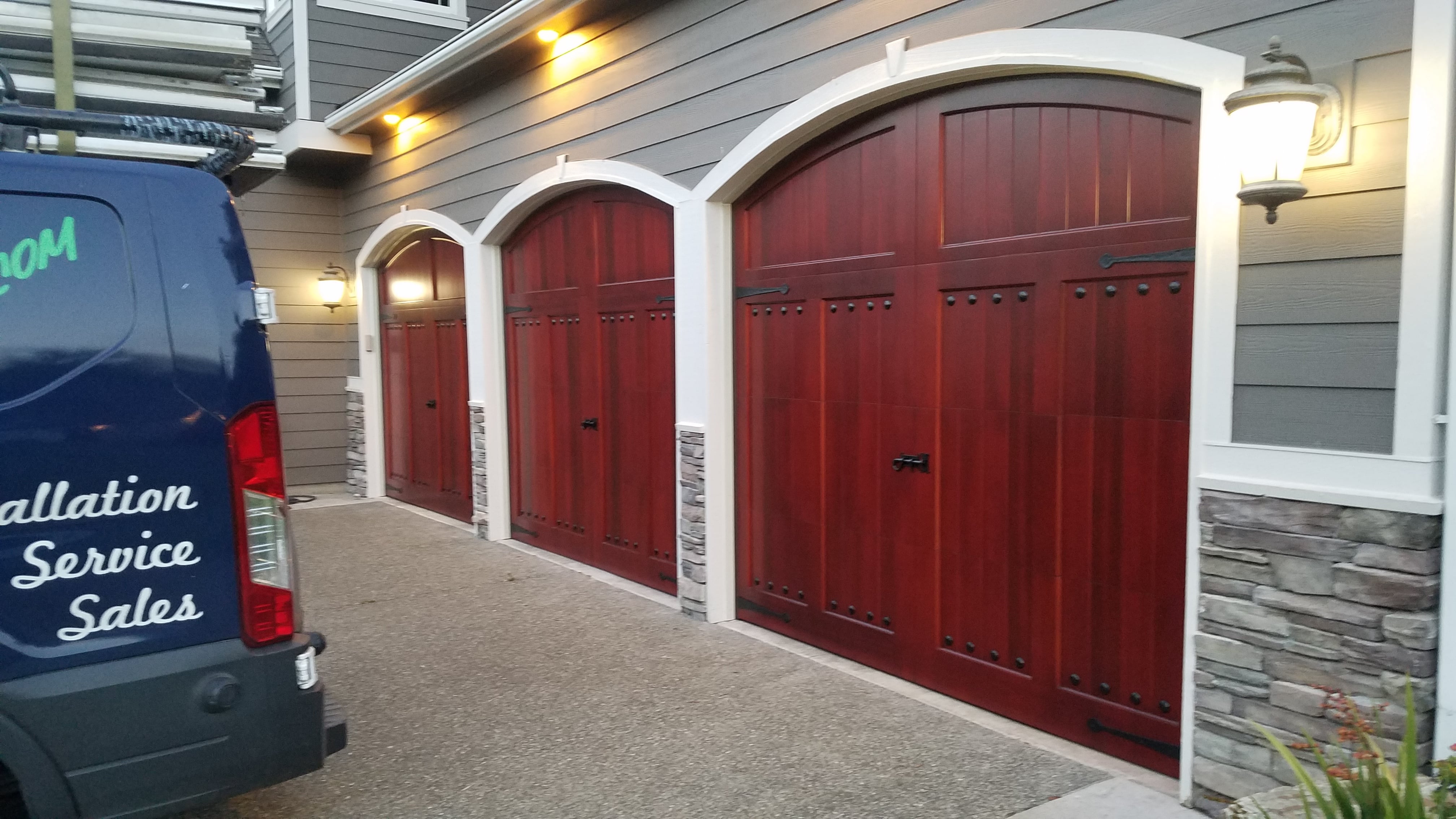 Choose a day each year when there's no rain in the forecast to perform these preventative tasks to keep your garage doors in working order:
Look for rot: Extended exposure to moisture causes decay. Use a screwdriver to poke at the sides of your garage door, checking for signs of softness. You can repair a tiny piece of rot with wood putty, but you may need a professional to address more significant issues.
Check seals: Close the garage door from the inside, then walk around the door to see if any light is coming in between the door and the garage. If you can find light entering, your sealant may be damaged, requiring replacement.
Repair chipped finish or paint: Painted wood doors tend to peel after long-term exposure to moisture. Even those with a wood finish may get chipped. Sand away any imperfections, and fill big holes using wood putty.
Apply a new coat of paint or finish: The best protection from the elements for your garage door is adding a barrier between the wood and the weather. Painting or finishing the door annually with at least two coats takes a few hours. Give the door sufficient time to dry before using it.
Check hardware: Finally, perform an inspection of the hardware on your garage door to ensure that it's working correctly. A door that doesn't shut right can become damaged. Listen for squeaking and apply lubricant where needed on the springs. Also, tighten all screws in the hardware.
What Happens When You Don't Perform Wood Garage Door Maintenance?
You may have to repair your wooden garage doors if you fail to maintain them. Doors exposed to rain over the long term without proper protection will rot, and the rot can attract insects like ants. Wood also draws termites, which can eat away at the wood and make it soft. If you have an infestation, contact a pest control expert.
Should you buy wood or non-wood doors? The truth is that they're both fantastic options. If you prefer a more low-maintenance garage door, stick to non-wood. If you don't mind putting in the work, you'll find that gorgeous wooden garage doors are worth it.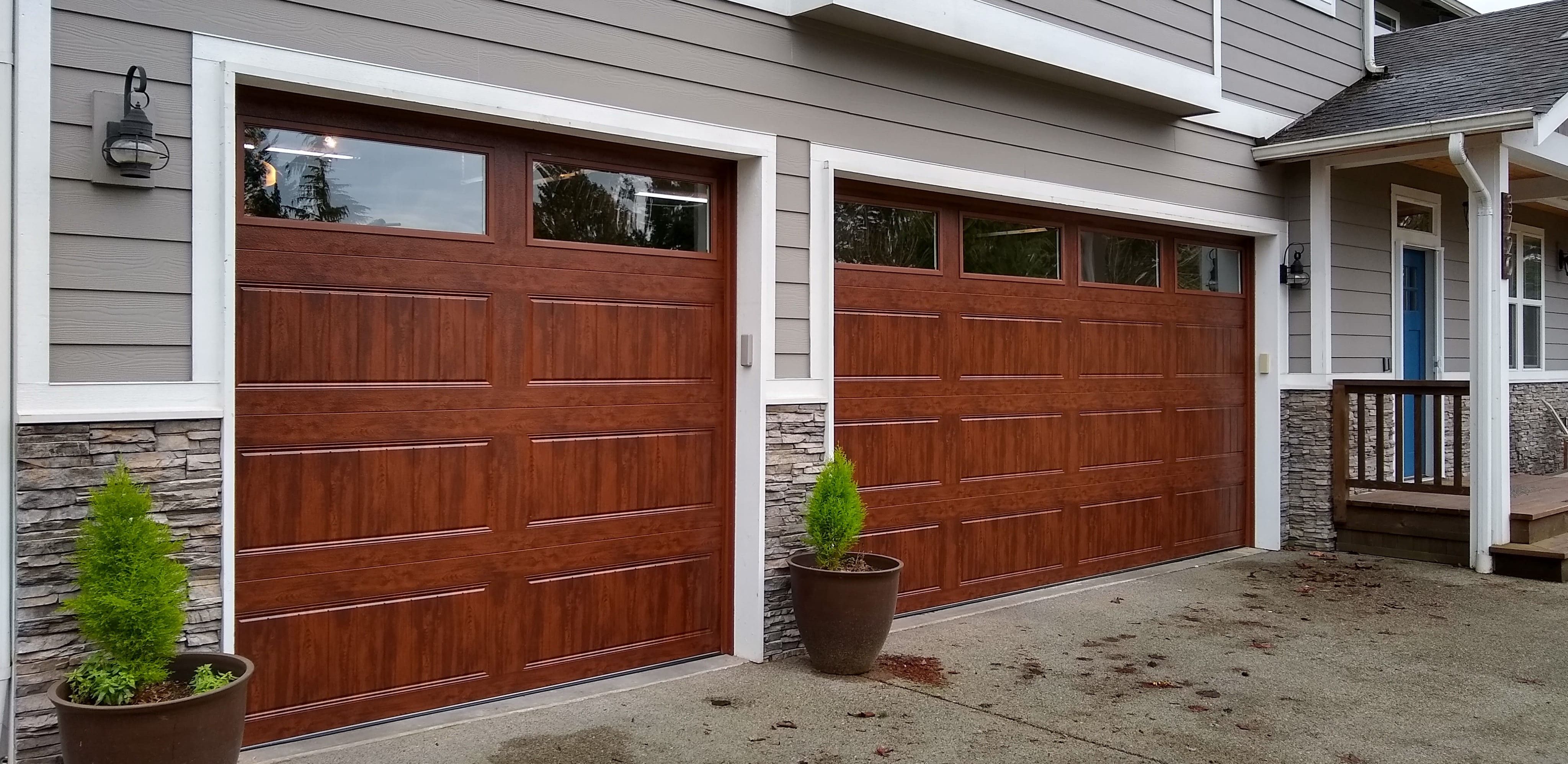 DistribuDoors sells Good Housekeeping Seal of Approval backed products, such as Clopay® wooden garage doors, with our right price guarantee stating that we will better a competitor's written estimate by five percent. Contact us today to request a free new door estimate.