|If you need residential garage door repair in the greater Seattle area, please contact DistribuDoors as soon as possible. DistribuDoors has been a trusted name in garage door repair for your home in Seattle for decades, and we're ready to serve your needs for garage door repair service with highly experienced and trained technicians who will work quickly and get the job done right.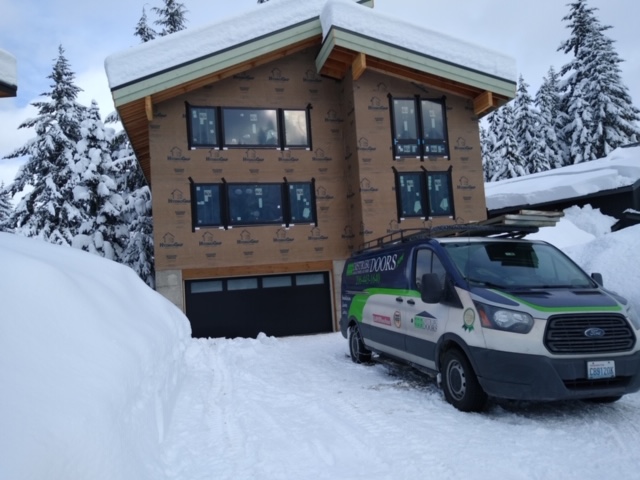 When to Call for Garage Door Repair
There are some signs to look for that your garage door is in need of repair and you should be alert to all of them. They include:
Garage door is excessively loud
Garage door is stuck closed
Garage door is stuck open
Garage door is unbalanced or misaligned
Visible damage on the garage door or parts
Garage Door Is Excessively Loud
A loud garage door may indicate that something is wrong with your garage door opener motor, or it could indicate a problem with the track or rollers that the door rides on. Either way, in addition to being annoying and a disturbance, this could signal bigger problems later if not treated promptly.
A professional can examine both the garage door opener and the garage door itself to identify the source of the noise problem.
Garage Door Is Stuck Closed
If your garage door will not open, make sure it's not a power issue or a problem with your garage door opener by turning off the garage door opener and attempting to open the garage door manually. Do not force the door. If it still doesn't open, you will need to call for repair.
Garage Door Is Stuck Open
If your garage door will not close, make sure there's no obstruction that may be blocking the door's safety photo sensors. Keep in mind that direct sunlight hitting the sensors could be an obstruction. If you cannot get the door to close, do not attempt to close it yourself, as it could come down on you and injure you. Call for repair immediately.
Garage Door Is Unbalanced
If you lift your garage door manually, it should come back to rest about three or four feet above the ground. If the door goes all the way up and does not come back down far enough, or if it slams all the way down, you need someone to balance the door for you.
Garage Door Has Visible Damage
If you see cracks or dents on your door, weatherstripping or any of the other garage door parts, you will want to get the situation repaired before it gets any worse.
How Important Is Garage Door Repair?
Repairing your garage door as soon as you detect a problem is extremely important for a number of reasons. First, an unattended repair job can get worse and create a much more expensive job later. Also, a broken garage door can create a safety and security issue.
A door that's stuck open or half open could come down suddenly, injuring people or property underneath. It also allows warm or cool air to escape from your home and may make it easier for unauthorized individuals to gain access.
On top of all this, a broken garage door is inconvenient and, depending on how broken it is, may limit the curb appeal of your home.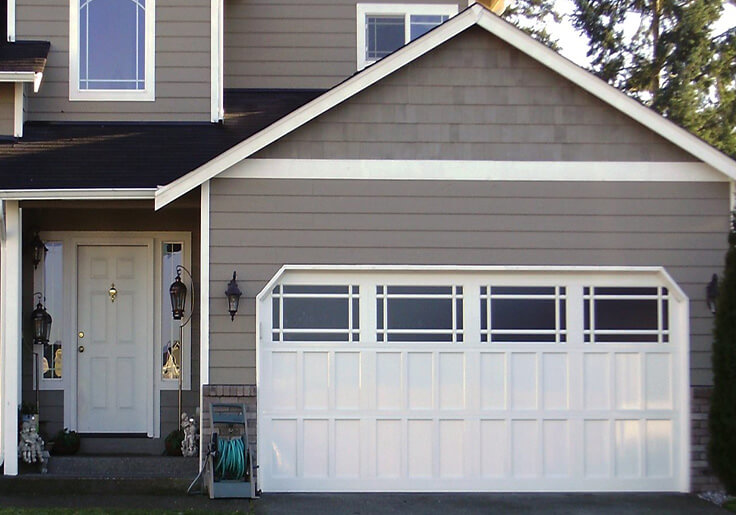 DistribuDoors for Emergency Garage Door Repair in the Greater Seattle Area
If you detect a problem with your garage door in Seattle, Tacoma or throughout the greater Seattle area, the right thing to do is call DistribuDoors for immediate repair. DistribuDoors is a trusted name in the Seattle area for garage door repair, having been in business for over 30 years.
We're proud of our numerous service awards, including an A+ rating from the Better Business Bureau and positive ratings and reviews from sources such as Angie's List, Yelp and HomeAdvisor. Our trained experts, who are always our own personnel, have been thoroughly verified and background-checked. We'll never send out subcontractors to fix your problem, but we will give you a fair and honest estimate of how much it will cost to repair the problem quickly and accurately.
Contact DistribuDoors for Garage Door Repair in Seattle Today
As you can see, repairing any problems with your garage door as soon as possible is crucial. Remember — not only is fast repair important for your safety and security, but delays can also cost you serious money.
Now that you have access to DistribuDoors, there's no reason to waste any more time. Give us a call today at 206-443-1640 and let us know what problems you're experiencing with your door, or contact us online if you prefer for a free estimate or to schedule service.