How often do you perform home garage door maintenance? Greater Seattle area residents often answer this question "never." That's not a surprise. If your garage door in Seattle has been working fine for years, why do anything?
Many people prefer to wait until something actually goes wrong with their garage door before seeking out garage door maintenance in the greater Seattle area, but this is usually a mistake. Here's why.
Why Should I Request Garage Door Maintenance in Seattle?
All the parts of your garage door system — from the track and the rollers to the torsion springs and the door itself — have a limited shelf life. When you use something over and over again, it has to wear down eventually. That's just the nature of things.
For example, most residential garage door torsion springs are designed to last about 10,000 cycles, or times going up and down. Once you go past that 10,000 cycle limit, your springs are living on borrowed time. Even before a part is scheduled to wear out, there could be maintenance issues affecting your door, such as debris on the track, that if left unattended could lead to a much bigger problem later.
This is the most important thing to think about when it comes to garage door maintenance. A little attention now could save you from a huge repair bill down the road. Garage door maintenance is not that expensive, but having to replace your entire garage door system very well could be.
How Often Should I Request Home Garage Door Maintenance?
Ideally, you should call a professional for maintenance every three months or so. Right before the seasons change is a good time to make sure everything about your garage door is in top shape. Also, you should be performing basic maintenance tasks, like lubricating your garage door parts and checking for any damage to your system, once a month.
At the very least, you should call a professional for maintenance every six months to a year to extend the life of your garage door and help ward off any potentially large repair bills.
Choose DistribuDoors for Residential Garage Door Maintenance in the Greater Seattle Area
So why should you choose DistribuDoors for maintenance on your garage door in the greater Seattle area? DistribuDoors knows garage doors and we know the Seattle area. We've been servicing Seattle-area garage doors since all the way back in 1985, and we've got fully loaded trucks ready to go to do a complete maintenance check on your door and perform any needed repairs at your request.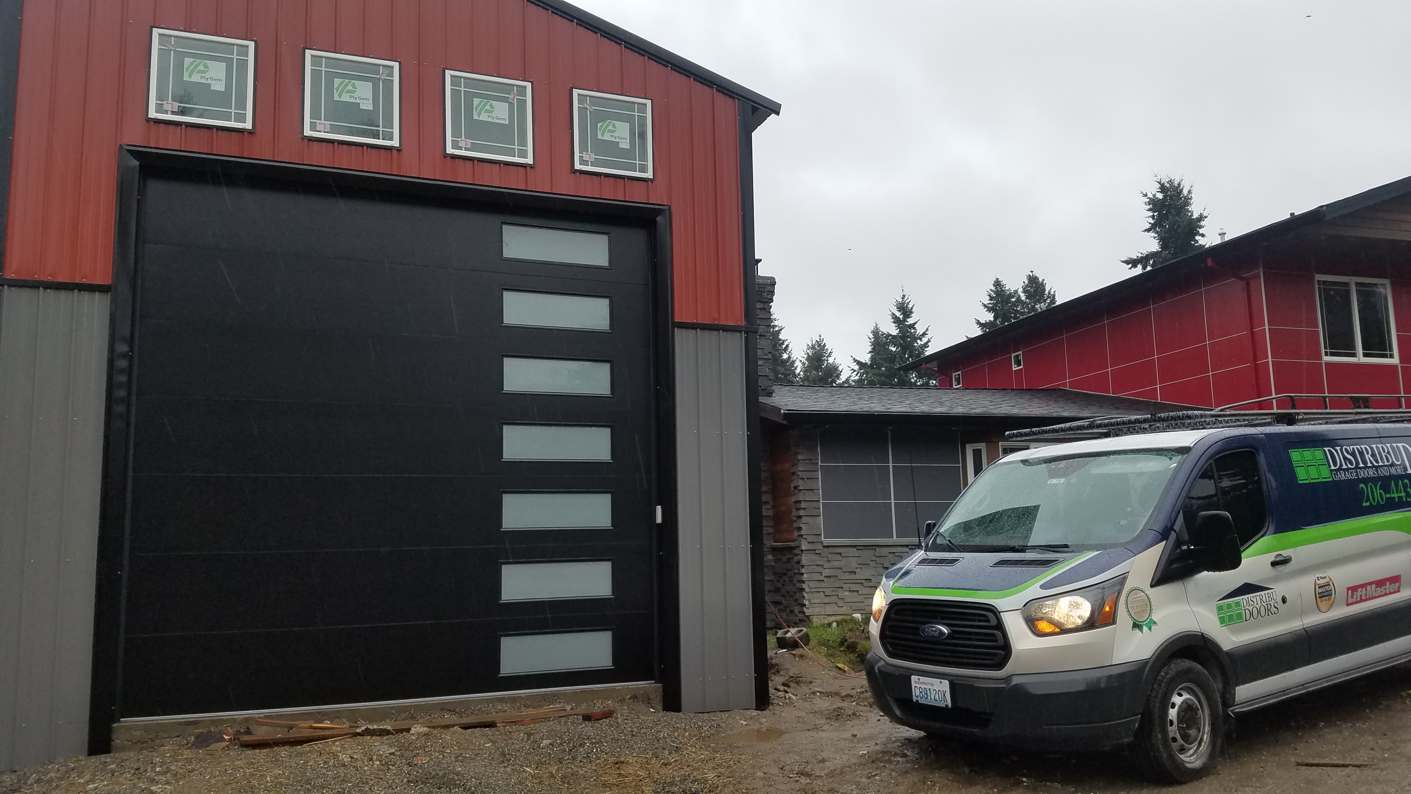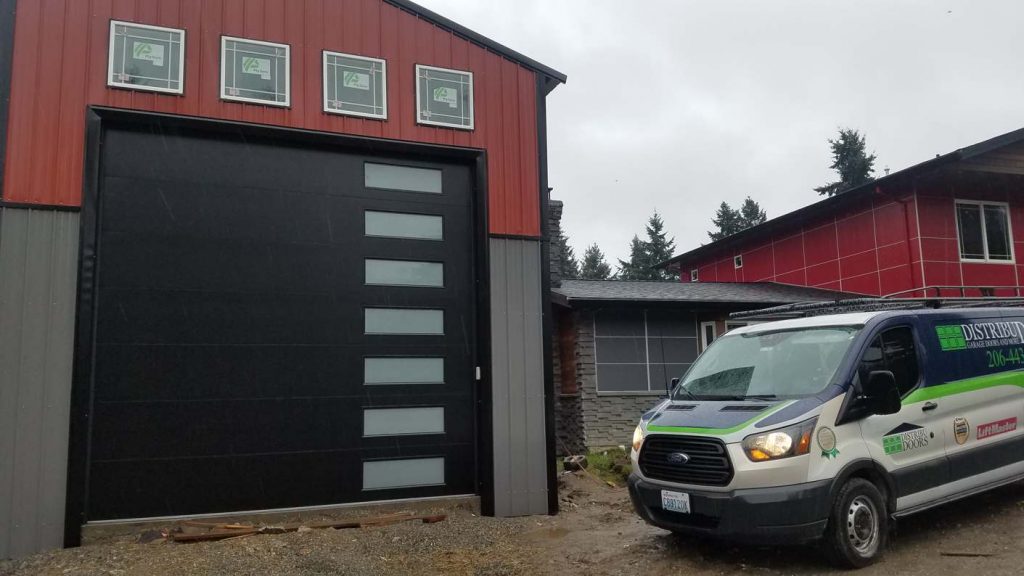 We also have plenty of spare parts, so if our maintenance check of your door reveals a part that's worn out or about to go, it will be no problem to replace.
Hopefully, you'll be seeing your garage door maintenance professional a few times a year, so you want your garage door maintenance to be with someone you know and trust. DistribuDoors is a locally-owned and -operated business that has been in the Seattle area for decades, and we're not going anywhere. When you build a relationship with us, you know it's going to last — just like the garage doors we sell and service.
You'll always get our in-house technicians, whom we've background-checked and vetted ourselves to make sure they have the highest level of knowledge and experience. You won't see any subcontractors show up at your door to do a job you hired us for.
We'll also give you a free estimate on your maintenance that you can trust. We won't hit you with any surprise charges. And if we uncover a repair need, we'll tell you up front how much it will cost to fix. Honest and ethical pricing is our standard.
You'll also enjoy a high standard of customer service. Our friendly technicians will be happy to answer any questions you might have about the maintenance procedure or any potential repairs. They will work as quickly and unobtrusively as possible while still giving you the best-quality service so you can enjoy minimal interruption in your daily activities.
We value every single customer and we like to think it shows. We want you calling us whenever you have a problem with your garage door — and we'll work hard to build that kind of trust.
Contact DistribuDoors to Set Up a Maintenance Appointment Today
If you haven't had any garage door maintenance in a while, this is the perfect time. Our expert technicians are knowledgeable in major garage door brands like Clopay®, Wayne Dalton, Northwest Door and more. We can look over your garage door opener and make sure it's in top shape as well.
Contact us online for a free estimate on maintenance or to schedule a maintenance appointment, or give us a call at 206-443-1640.