Every year Remodeling Magazine releases a report showing the Cost vs. Value of a homeowner's remodeling projects. The goal of this report is to show which home improvement projects gain you more value compared to the other home upgrade options for your specific region. If you are looking to increase the resale value of your home this report will help determine where your money is more wisely spent.
They have separated their data to show how midrange projects may differ from upscale projects. The type of home you have and the type of upgrade you are planning can affect the percentage of the cost that is recouped in the value of your home.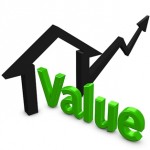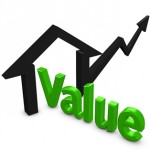 For the Seattle area, garage door replacement has consistently ranked as one of the top three midrange remodeling projects. On the upscale project list, garage door replacement does even better. This year's report shows it with an average of 141.8% of the cost added as value to your home. This is great news if you are in the market for a new garage door. They estimate if you spend an average of $3175 on a new garage door system, you will be adding an estimated $4503 to the value of your home.
Anytime you can recoup the cost of a home project it is good news, but knowing your project is going to be giving even more in return makes garage door replacement a wise investment.
View report here…
https://s3.amazonaws.com/HW_Assets/CVV_Assets/2016/Professional/seattlewa.pdf