The International Door Association (IDA) named June as "Garage Safety Month" to remind homeowners and their families about garage door safety and maintenance.
All new garage door openers include photoelectric eyes to stop and reverse a closing door if an object passes in front of them. To test your garage door:
Check the sides of the garage door to find photo eyes, which should be mounted no higher than 6 inches off the floor.
Block the photo eye with an object over 6 inches tall, and press the garage door opener's close button. The door should not close.
Finally, lay an object that is at least 1.5 inches higher on the ground in the door's path, and press the close button. The door should "reverse off" this object.
If you are concerned by this results of this test, call DistribuDoors. Our technicians will inspect and make any necessary repairs. Here are other tips from Clopay to ensure that your garage door is working safely >>
And now for the celebration…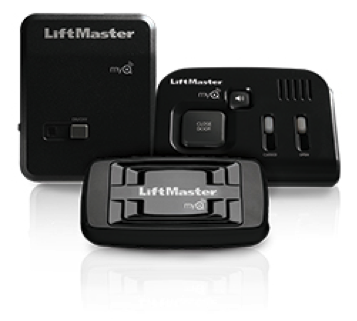 Starting June 1 – July 18, LiftMaster® is offering a Free Safety Access Kit! This mail-in rebate is available with the purchase and installation of any MyQ enabled opener. Regularly $130, the Safety Access Kit allows you to monitor access to your garage from anywhere, so you can always feel safe. It includes a Garage Door and Gate Monitor that can be placed inside the home to see if your garage door is open. If open, it can then close your garage door with a push of the button. The Remote Light Control can manage interior lighting from your garage door remote or smartphone. And finally, the Internet Gateway allows you to use your smartphone to monitor and control garage access from anywhere. Call DistribuDoors to find out if you are eligible for the Free Safety Access Kit.


This month, LiftMaster is also promoting their Don't Chance It. Check It. campaign. DistribuDoors is a certified Don't Chance It. Check It. technician. Call DistribuDoors whenever you are concerned about the safety and functionality of your garage door opener, for a thorough inspection. And in the meantime, enter LiftMaster's contest to earn a garage makeover for you and 10 neighbors! Who knew garage safety could earn you so many friends.
Enjoy your summer and practice garage safety with help from DistribuDoors!