Chain Drive vs Belt Drive Garage Door Openers
If you are in the market for a new garage door opener you will have to make the decision between a chain drive opener and a belt drive opener. Here are a few points to review to help make that decision easier.
Strength

Both chain and belt drive garage door openers are perfectly capable of handling the load of most residential garage doors. A ½ HP opener is plenty of power for most doors. If you have an extra-large garage door or it has many layers, upgrading to ¾ HP is worth the extra dollars.

Noise

One of the biggest differences between a chain and belt drive garage door opener is the noise level. Some people like being able to hear their door opening and closing, a chain drive opener will definitely make more noise. The belt drive openers are almost silent, so depending on your door, you won't be able to hear it opening and closing. This is great for people with bedrooms above the garage who may not want to disturb people sleeping.

Maintenance

Because the belt on a belt drive is made of rubber there is no need to regularly lubricate it. When it comes to maintenance required for optimal performance the chain drive will require a little extra time and money throughout the years. The chain itself will need regular lubrication and adjustments.

Cost

Chain drive openers are generally less expensive than the belt drive openers. The chain will require more maintenance but if properly cared for, the chain itself will likely outlast a belt. So replacement parts will be needed less often.
Please call DistribuDoors with any other questions you may have about the installation of a garage door opener in the Puget Sound area. (206) 443-1640
Why is Clopay's Gold Bar Hardware Better?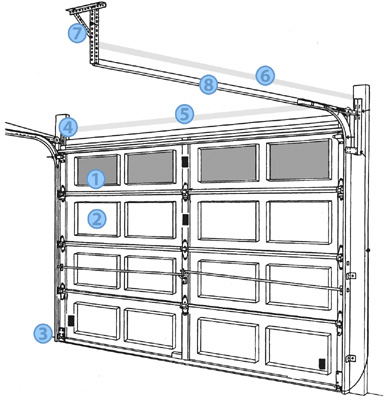 Most people don't realize just how many moving parts a garage door has to make it work. There are tracks, rollers, springs, cables, drums, hinges, and more. Garage doors weigh on average 200 – 300 lbs. With all these parts working to operate the largest moving part of your home you want something that will last and be safe.
Clopay's Gold Bar option provides an opportunity to go from industry standard to superior quality hardware for your door. This includes an upgrade from a 3 year hardware warranty to a lifetime warranty.
Springs are probably the most important part of any garage door system. Industry standard springs will last approximately 10,000 cycles (opening and closing your door). Gold Bar means you get a 20,000 cycle spring. This doubles the life of your spring and given that a typical spring replacement will cost you about $200 makes the upgrade more than worth it.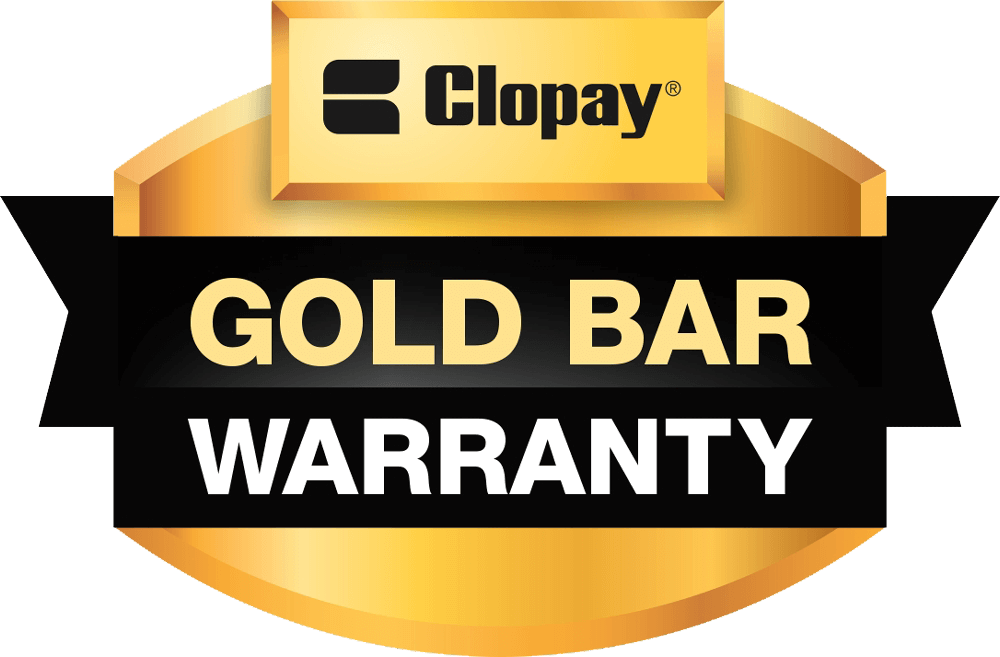 Also, a garage door usually has at least 9 hinges and 16 rollers. Industry standard gives you 18 gauge steel hinges and basic nylon rollers. Gold Bar includes an upgrade to 14 gauge commercial grade hinges and nylon ball bearing rollers.
There are so many reasons we choose Clopay Garage Doors and are proud to be Master Authorized Dealers. Gold Bar Hardware is just one reason that Clopay Garage Doors is the best option for your home.
Garage Door Weather Seal
It's that time of the year. The weather is changing and the insects, rodents, and other critters are seeking warmer temperatures. Often inside our homes.
A garage door can make your home easily accessible to small creatures if not well maintained. Checking your weather stripping regularly and repairing it as needed can reduce this issue.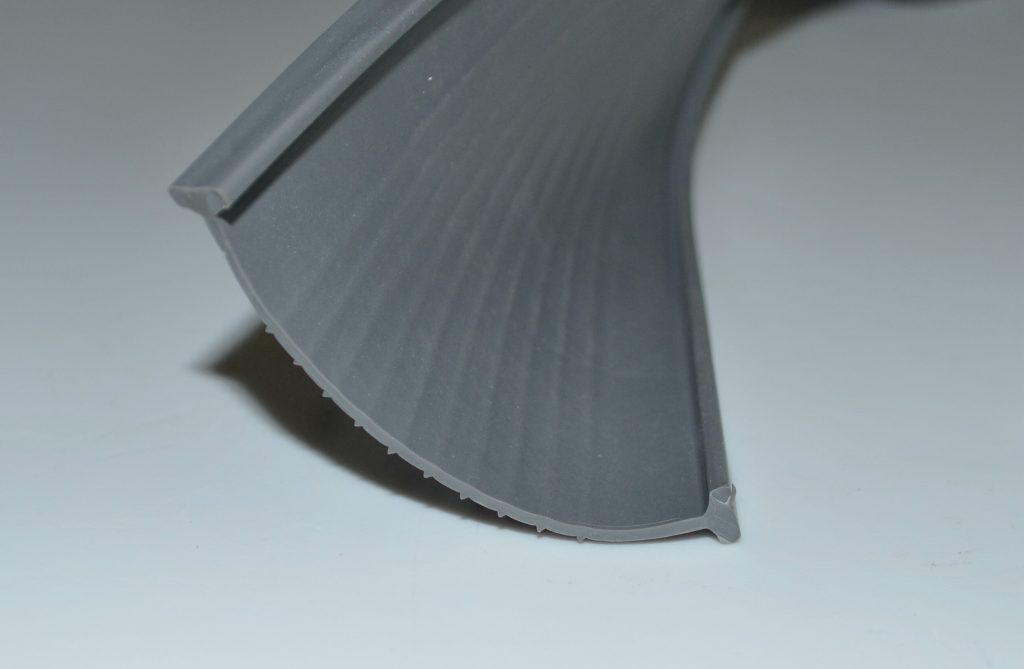 Your garage door should have vinyl or rubber seal (astragal) connected to the bottom of the door (in a metal retainer). If your concrete slab is uneven often a larger piece of rubber will be needed in order to complete the seal.
It is best if your door has vinyl seal along each side and across the top of the opening as well. When installed correctly this will be touching your door when it is in the closed position. This will also keep air from sneaking in or out of the garage. If you have an insulated garage door, this will be necessary in order to get the most out of your energy efficient investment.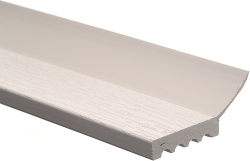 Typically, over time this seal will wear out as it is rubbing against the door on every open and close. It will need to be replaced every few years or so (all doors vary). Keep an eye on your garage door and make sure if your weather seal is falling apart or tearing that you have it replaced. If you have questions regarding the type of seal you have or need to use on replacement, please call us at (206) 443-1640.
What is the Good Housekeeping Seal of Approval?
You may have seen the Good Housekeeping Seal of Approval before, but do you know what it is or what it means?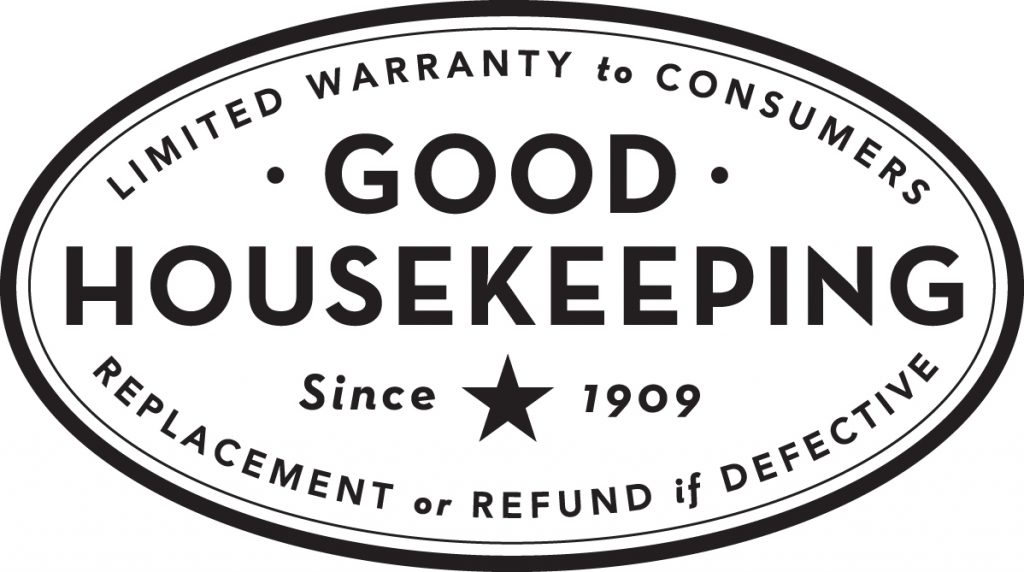 It actually began back in 1909.
DistribuDoors is the ONLY Master Authorized Dealer of the Clopay brand in all of King, Pierce and Snohomish Counties.
Clopay Garage Doors is the ONLY garage door brand backed by the Good Housekeeping Seal of Approval.
"This is Good Housekeeping's LIMITED WARRANTY: If any product that bears our limited warranty Seal proves to be defective within two years from the date it was first sold to a consumer by an authorized retailer, we, Good Housekeeping, will refund the purchase price or $2,000, whichever is less or, at Good Housekeeping's sole discretion, repair or replace the product."
This means they believe in a product or company so much that they will put their own money up to say they are the best and guarantee the quality!!
http://www.goodhousekeeping.com/institute/about-the-institute/a16509/good-housekeeping-seal-history/
Custom Garage Doors from DistribuDoors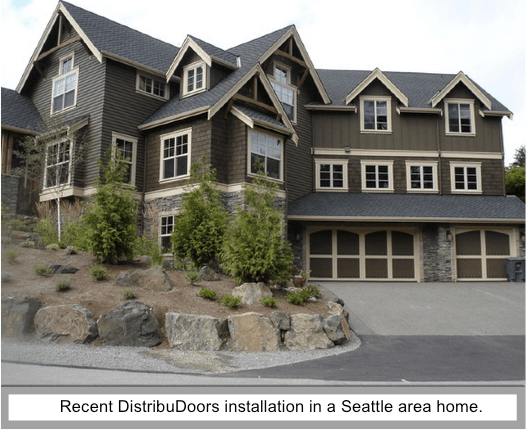 Thanks in part to the popularity of Pinterest and Etsy.com, many Seattle area homeowners come to us with brilliant ideas for custom garage doors. We love the creativity and share your excitement for the perfect door.
With custom painting, decorative details, window options and more – DistribuDoors can make yours the most unique garage doors on the block. Come visit our Algona showroom or call to speak with a friendly design consultant about your new custom door.
Don't forget: a unique garage door adds significant value to your home! A recent article in CNN Money confirms that a new garage door has one of the best returns-on-investment when compared with other home renovations.
DistribuDoors can help you purchase a custom garage door, just the way you like it. We look forward to working on a custom door project with you!