The truth is, if a quality garage door is installed by an experienced professional, the average homeowner will rarely deal with an issue with their garage door. Annual maintenance will help ensure this, whether done by a professional or by the homeowner.
So when a customer calls us about a garage door being stuck or having a hard time operating smoothly, it is quite common that they are completely unaware that there are springs on their garage door at all. They just haven't really paid much attention to how it works as long as it is working.
To them the garage door opener is in charge of opening the door and closing it. If the power is out, they open it manually and think nothing of it. But in reality, your garage door is a very heavy and dangerous, typically wood or steel, object on tracks. Our installers place garage doors one section at a time, put the whole thing together and it is rarely operable with the strength of one person. That is, without the garage door springs.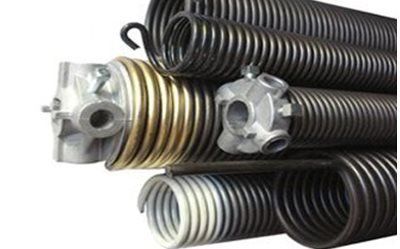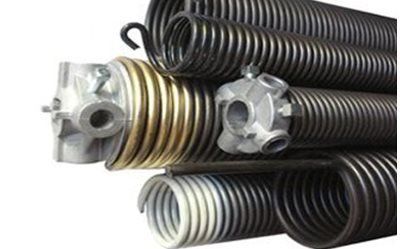 The springs are everything to your garage door. They are what allows you or your garage door opener to lift your garage door with ease. When a quality spring is used as part of your garage door hardware package they can last up to 10 years or longer, but if you plan on living in your home for longer than that, there will come a day when they will start acting up or break completely.
Here is a great article that discusses further the different types of springs as well as the dangers of replacing them yourself…
https://garages.about.com/od/garagemaintenance/a/Garage-Door-Springs-What-You-Need-To-Know.htm