Holiday Home Decorating – Garage Door Decor Completes the Look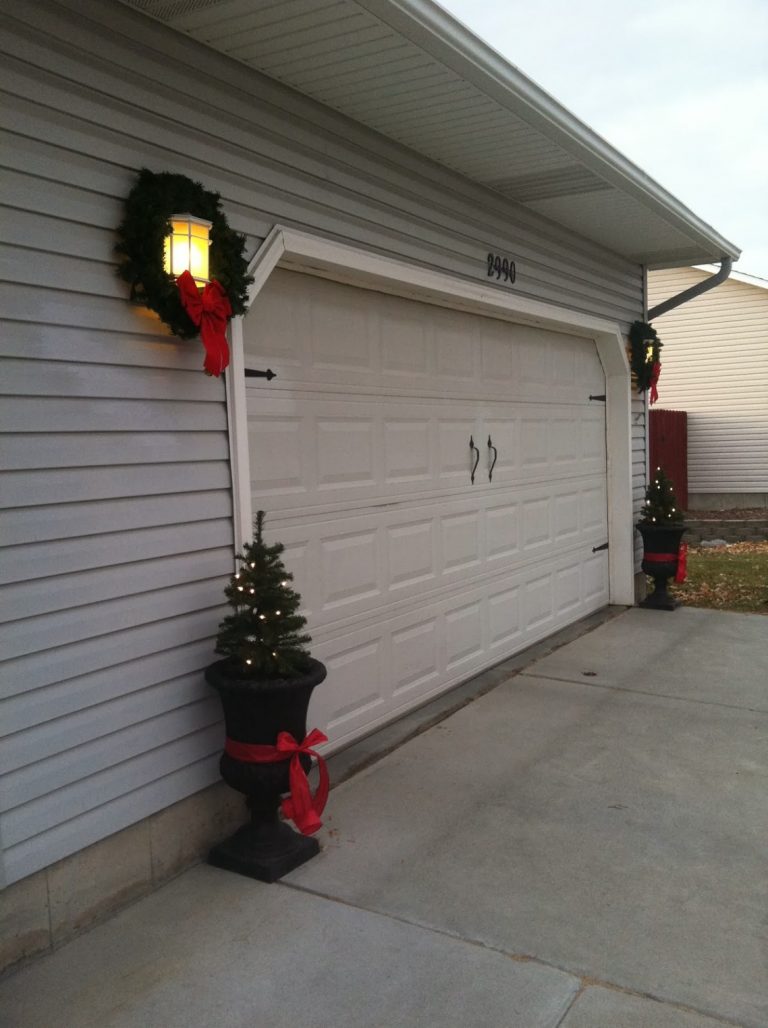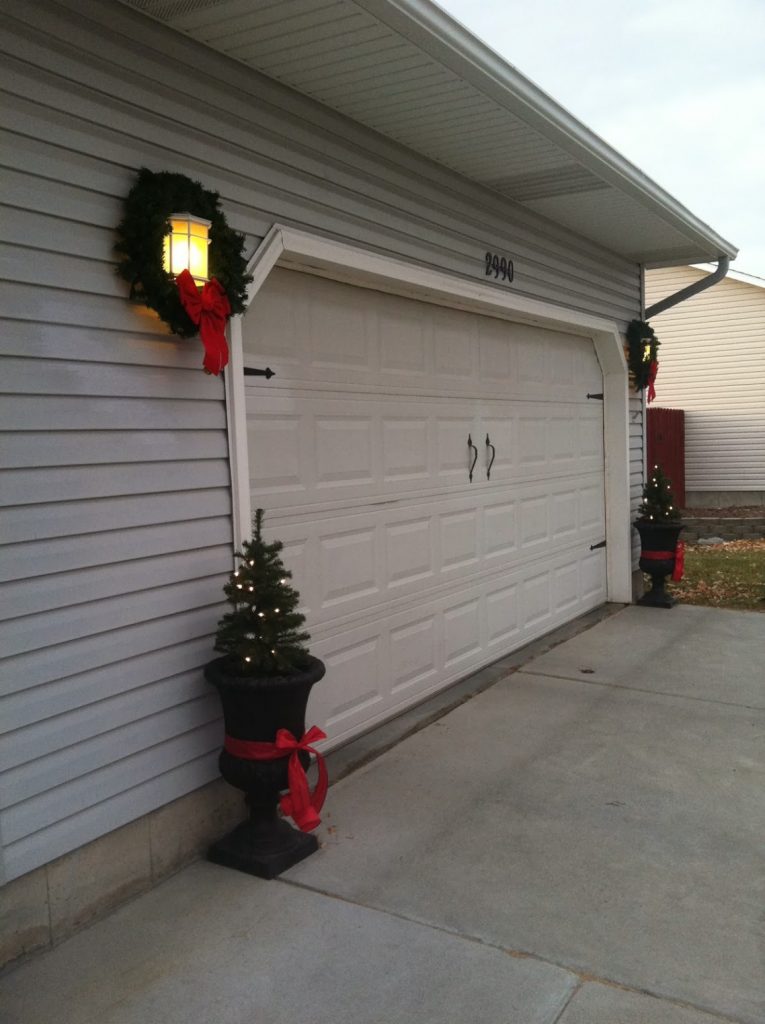 Do you celebrate the holidays by decorating your home, inside and out? Don't overlook one of the best display opportunities your home has to offer – your garage door!
A front or side facing garage door occupies a large portion of your home's visual impact. As holiday visitors pull into your driveway, the garage door is likely their first welcoming impression. Why not make it fun and festive?
Holiday garage door decor does not need to be extravagant to be impressive. An elegant bow can highlight the natural beauty of your garage door. Garland on the coach lights or attractive planters with seasonal flowers can provide a lovely holiday framework for your garage door.
If you like to go big, and are thinking of something more elaborate, below are some easy tips to keep in mind, to make sure your holiday look comes together exactly as you envision it.
Remember to keep it functional
If you use your garage door regularly, you will need to decorate with low profile materials, so the door can easily open and close with spoiling the look of your decorations, or worse, causing damage or mechanical problems.
If you are covering the door, remember to apply decorations in sections, to accommodate the movement of the door. If you decorate your garage door with lights, run them around the frame of the door, so they are visible but out of the way when you open and close the door.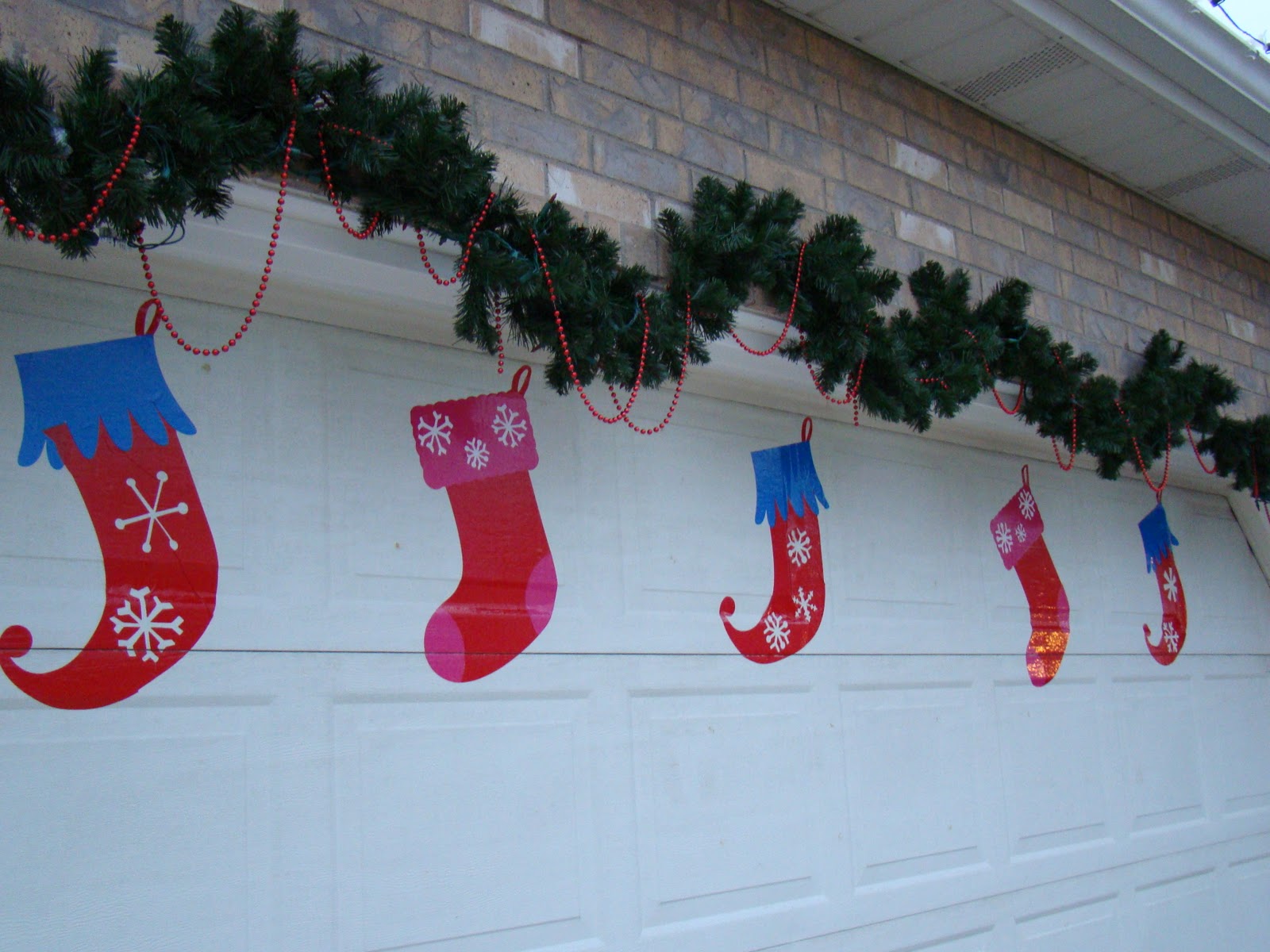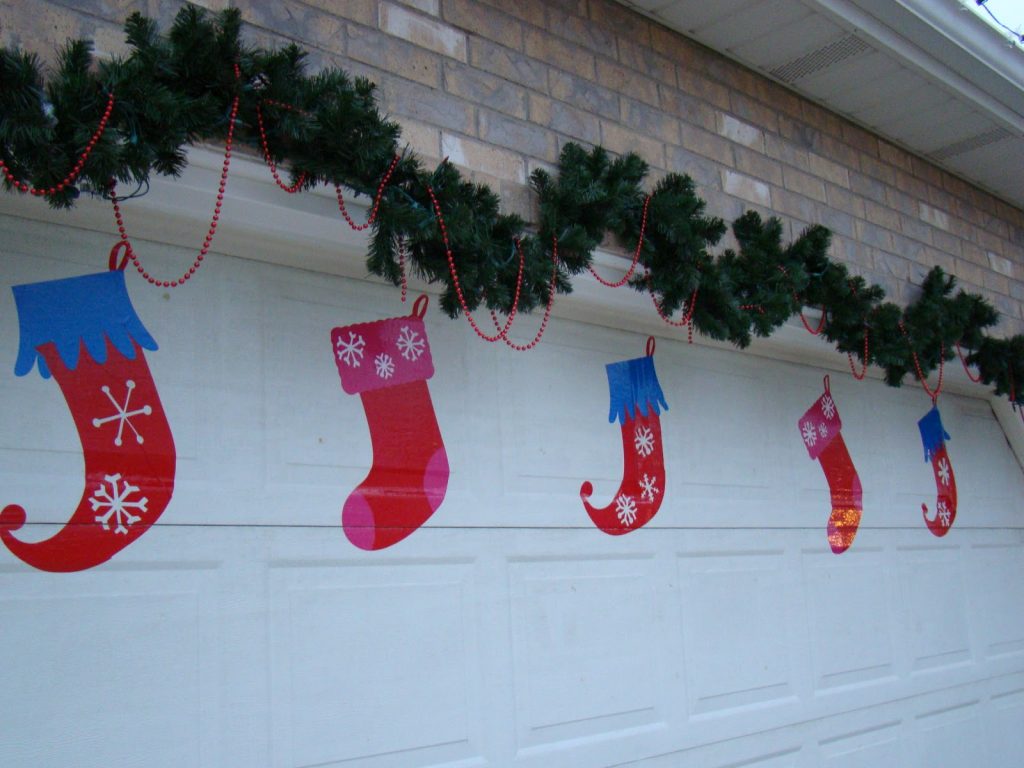 Use weather-resistant materials
A quality, sturdy plastic ribbon will retain its look in the harshest conditions, but look virtually the same as a fabric ribbon to the passerby.
Make sure all of your decorations are securely attached to the garage door or coach lights, so they can stand up to surly wind gusts, ice and snow.

Choose the best options for your particular garage door
What is your garage door made of? Magnets can be used to secure decorations to a steel door. If you have a plastic or wood door, adhesive tapes can be used, but be mindful of protecting your garage door's finish when it is time for removal. Vinyl cling decals can be a great option, and are available in a wide range of creative options.
Are you reluctant to apply decorations to your garage door, but would still like to dress up the space? Consider an outdoor projector to display a bright and beautiful holiday image, using you garage door as the big screen. Have fun and happy decorating!
__
P.S. The holidays cause unexplainable events! If anything crazy happens to your garage door this season, remember to call DistribuDoors for a quick fix. No questions asked.
Custom Garage Doors from DistribuDoors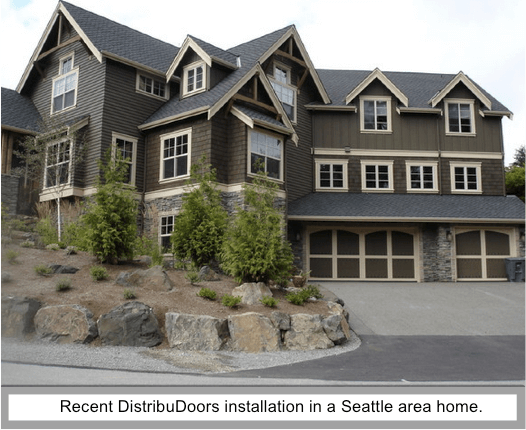 Thanks in part to the popularity of Pinterest and Etsy.com, many Seattle area homeowners come to us with brilliant ideas for custom garage doors. We love the creativity and share your excitement for the perfect door.
With custom painting, decorative details, window options and more – DistribuDoors can make yours the most unique garage doors on the block. Come visit our Algona showroom or call to speak with a friendly design consultant about your new custom door.
Don't forget: a unique garage door adds significant value to your home! A recent article in CNN Money confirms that a new garage door has one of the best returns-on-investment when compared with other home renovations.
DistribuDoors can help you purchase a custom garage door, just the way you like it. We look forward to working on a custom door project with you!
How to Manually Open Your Garage Door During a Power Outage
Several times in the past month, thousands of Seattle homes have been without power due to high winds. If you find yourself without power, your automatic garage door will not open on its own.
You may not want to go out…but you certainly do not want to be locked in.
Here's how to open your garage door manually: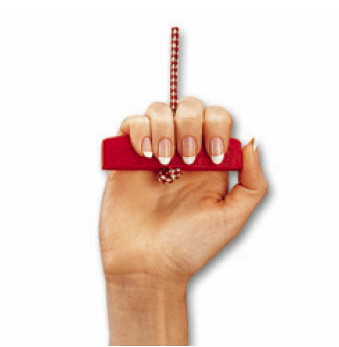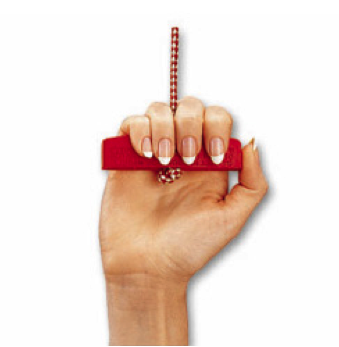 NOTE for Step 1: Disconnect the garage door opener when the garage door is in the closed position, not when it's open.
1. Pull the emergency cord to disconnect the door from the garage door opener. The cord usually has a red handle and will hang down from the center rail of the garage door mechanism.
2. Lift the garage door straight up until the door is fully open. Make sure the door will remain fully open, before leaving it unattended.
3. If the springs are properly balanced, the door will open easily with the lift handles and stay in place. If it is difficult to open, call DistribuDoors to check the door as soon as possible to avoid further damage or safety risks.
4. Close the door manually until it reaches the floor.
5. Lock the door. When the automatic opener is disconnected, the door is not securely shut until you manually slide the lock bar.
6. Reconnect the opener when the power comes back on. Make sure the door is unlocked when the opener is reconnected. Electrically opening the garage door with the lock bar in place can cause major damage.
One way to avoid the inconvenience of manually operating your garage door is to invest in an automatic garage door opener that includes a battery backup feature. That way, when the power goes out, the garage door will still function using the opener, as will the entry keypad and the safety sensors, and the garage door will be locked and secured. The LiftMaster® 8550 and 8360 are popular models. Contact us for details and be safe out there!