Yes, these panels can be replaced! If the model of your garage door is still in production you can purchase a single panel/section to replace a damaged portion of your door. All garage door brands are built differently, they do not all fit together. You will need the same brand and same model as your current door.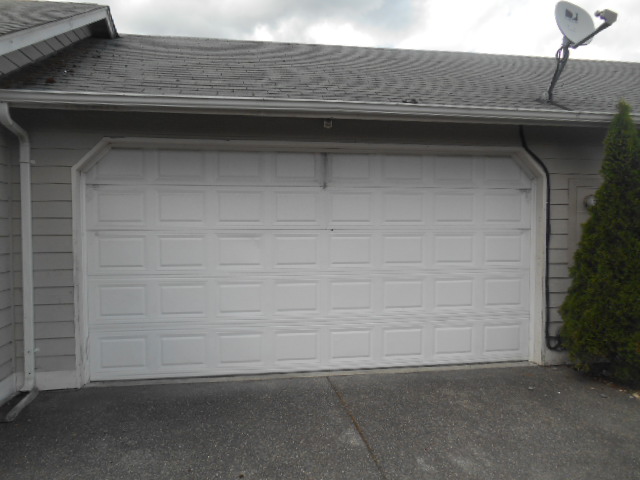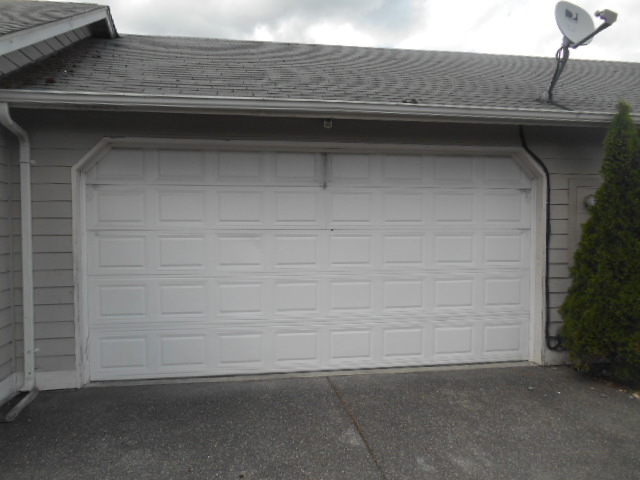 The first step whenever your garage door is damaged, if possible, is to safely close it and keep it closed. Do not continue to operate the door, it may cause more damage. If the door does not close you may need to call a garage door technician to come out and get it closed for you. A service fee will apply.
Once your door is safely closed search the inside for any brand or model information. Write down the information you find, or simply take a photo. A lot of time these stickers have fallen off or have been worn off.

You will also want to take a photo of the inside and outside of the garage door. Make sure the whole door is in the photo. Often experienced garage door technicians can tell you the brand and model information just by seeing the pictures.
Next, get a tape measure and measure the full width of your door and the height of the section needed. Write it down. Garage doors are measured by width first (eg. W 16' x H 21")
Once you have whatever brand/model information that you could find along with a photo and measurements contact the local garage door company of your choice. Give them all of your gathered information. They should be able to give you pricing over the phone or email in order to get your replacement on order ASAP. Some basic garage door designs may be available immediately, others will need to be ordered.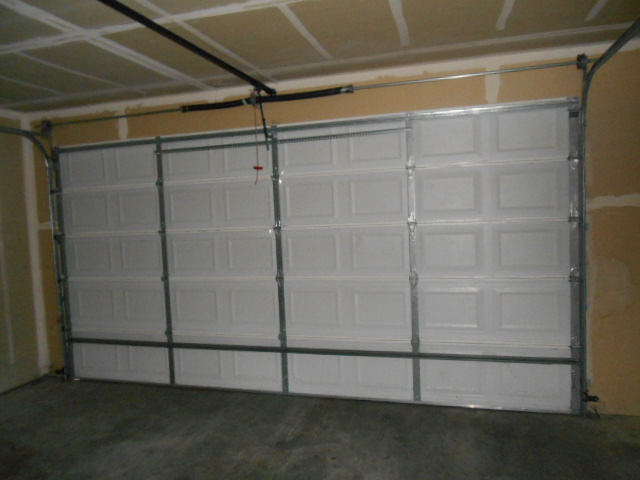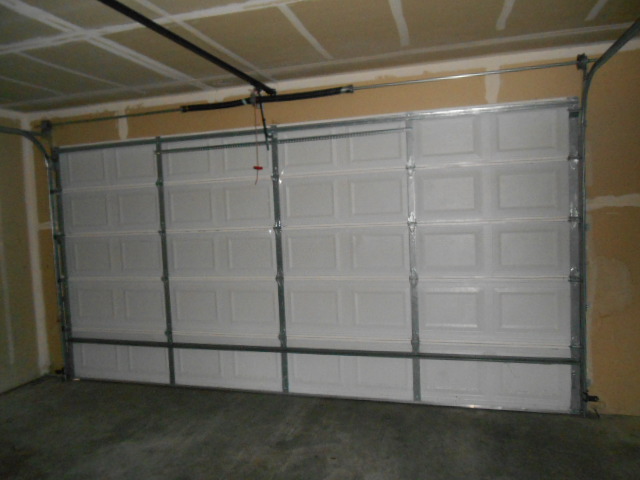 If you are unable to gather all of this info yourself, simply let your garage door dealer know that you will need someone to come out to get the information and provide pricing. Schedule an appointment and the garage door technician can determine the door you need after inspection. Gathering the information yourself will simply expedite getting your garage door fixed ASAP.
Replacing one or two sections will typically be more cost effective than replacing your full garage door. However, if three or more sections need to be replaced you may want to also ask how much it would cost to replace the whole door with new hardware. Often installing a new garage door with brand new hardware will cost about the same as replacing three sections of an existing garage door. This all depends on the brand and model you have.
When contacting DistribuDoors, a leading garage door company in Seattle, to order a new section we will ask if you have the following…
Brand/Model information (found on the back or side of garage door)
Photos of inside and outside of garage door (can be emailed or texted to the office)
Measurements (width first, then height)
Major brands that DistribuDoors carries include: Clopay, Northwest Door, Amarr, Wayne Dalton