Looking for Garage Door Service in
Kent, Washington

?
Contact the Local Garage Door Experts
Contact us today about any questions, free estimate requests, or service needs
Address
412 Warde Street
Algona, WA 98001
"Very prompt and professional service!"
-G.W.
Kent
Garage Door Company in Kent
If you've ever passed by and admired a great-looking garage door on a house in Kent, there's a good chance we had something to do with it. Kent is where we got our start with DistribuDoors, and even though we now proudly service all of Puget Sound, we haven't forgotten our roots. If there is a Kent garage door repair that needs doing, or we have the opportunity to sell someone a fantastic new Kent garage door, we will be there.
We offer complete garage door services in Kent and surrounding areas. Whether you need Kent garage door repair of any kind, maintenance, a new garage door opener, new garage door installation or any other type of garage door service, get in touch with us today. For over 30 years, we have been making satisfied customers out of homeowners with garage door needs in and around the greater Seattle area.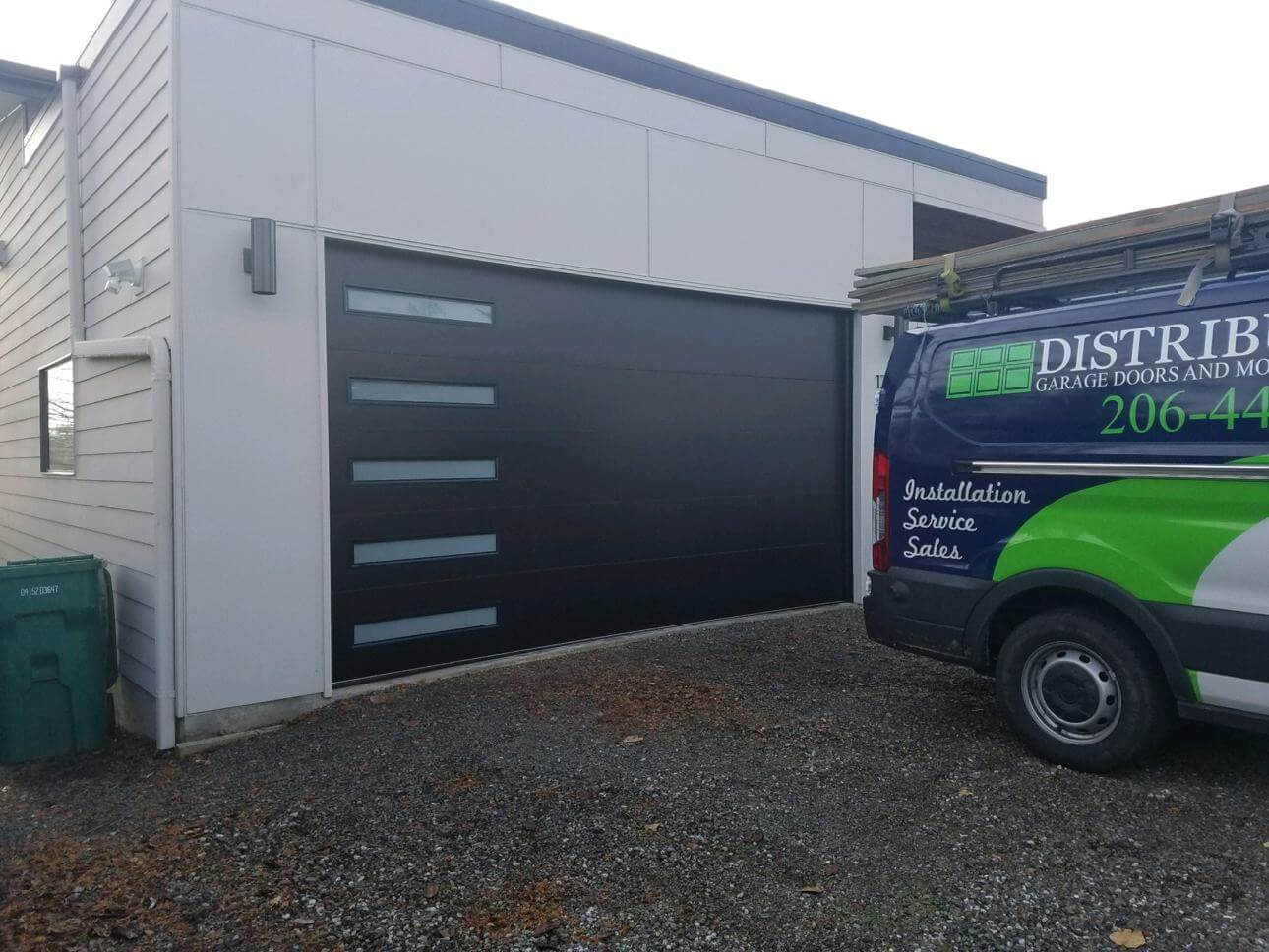 Garage Door Repair in Kent
If you're seeking reliable, efficient, affordable garage door repair services in Kent, you don't need to look any further. Our garage door repair technicians are always highly-trained, background-checked and certified. When you call DistribuDoors for garage door repair, you'll always get a verified member of our team and never a subcontractor.
Our professionals have seen every common garage door problem and service all major brands. Although we have Clopay® and LiftMaster® products in our inventory, you can call us for repair no matter what brand your garage door or garage door opener are. "We install the best and service the rest."
If you have a broken torsion spring or a frayed cable, our technicians will leap into action to replace your broken or worn-out parts with brand-new ones from our inventory. If your door is off track or out of alignment, we have the tools and knowledge to fix it fast. Whatever the problem is, our DistribuDoors garage door experts can handle it quickly, efficiently and at a reasonable price.
Kent Garage Door Maintenance
Once we've repaired your door or installed a new one for you, we want to make sure it stays in top condition for as long as possible. That's why we urge you to call us for professional garage door maintenance at least once or twice a year.
Our garage door maintenance technicians are experts at finding potential problems with your garage door system before they happen. We look for warning signs to try to solve problems prior to them becoming expensive and time-consuming repairs. We look for opportunities to remove stress on your system so your garage door will serve you for as long as possible. Our maintenance services include:
Identifying broken or worn-out torsion springs, cables or other parts that need replacing
Tightening loose bolts and screws
Fixing weather-stripping
Clearing dirt and debris from rollers, tracks, sensors and other areas around your garage door
Checking the balance and alignment of your door
Inspecting your garage door opener
Lubricating all moving parts
A little reasonably-priced maintenance from DistribuDoors can take your garage door a long way. We can also provide you with advice and tips so you can maintain your door and keep it in top shape between our visits.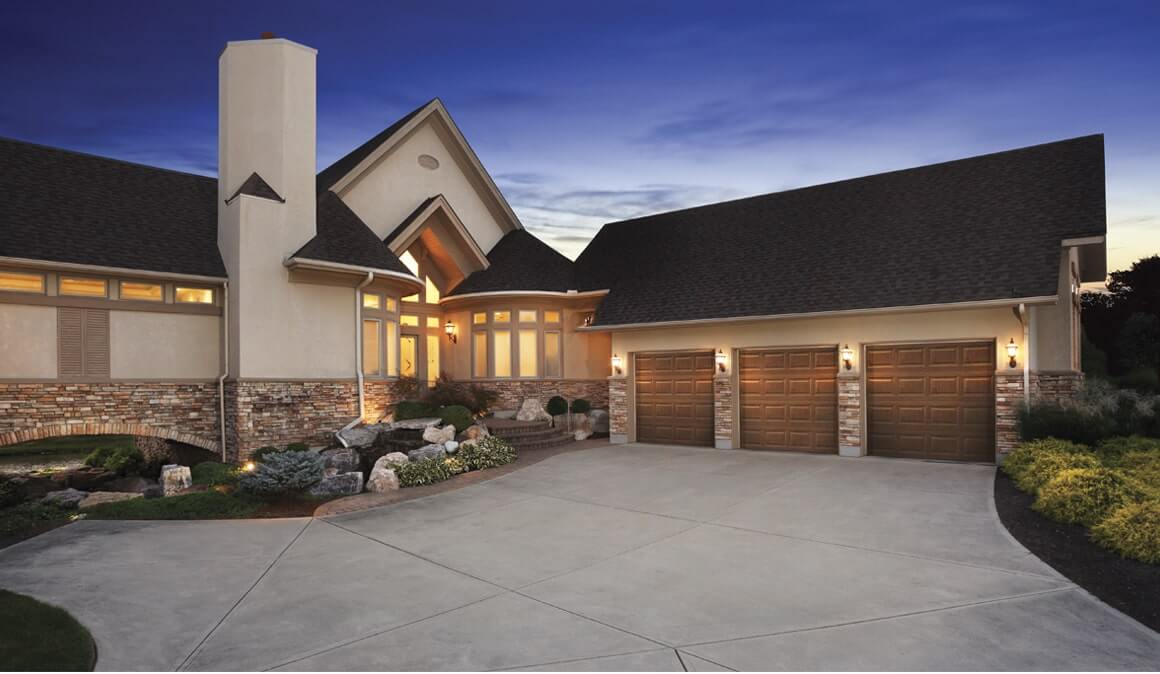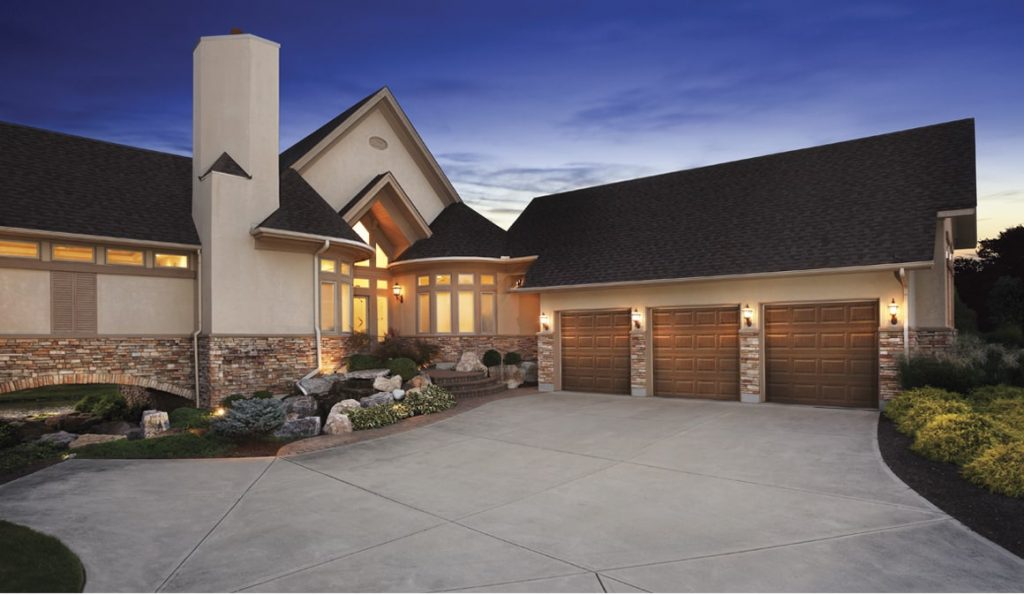 Garage Doors and Garage Door Installation or Replacement for Your Kent Home
Do you find the idea of a brand-new, beautiful garage door appealing but aren't sure where to look? DistribuDoors has you covered. We are a Master Authorized Dealer of Clopay® products, which means we have an inventory full of some of the best-designed, best-looking and most reliable doors around.
We can set you up with a wood door, a composite door with wood cladding over a steel core, an insulated door and more. Clopay® styles range all the way from vintage carriage house-style doors to modern aluminum and glass doors. If there's a perfect garage door for your home, we'll find it. While you're at it, take a look at our LiftMaster® garage door openers, which are the ultimate in convenience and reliability.
Just as we have great repair technicians on staff, we have great garage door installers, too. Once we've found the door of your dreams, our certified professionals will go right to work installing it so you can start enjoying it right away.
Contact DistribuDoors
We can't wait to help you start getting the most out of your garage door. If you're in need of any type of garage door repair, you can contact us online for a free and accurate estimate on garage door service. This is an estimate you can rely on — not a starting point that we add a bunch of hidden charges to later.
If the idea of an amazing-looking, long-lasting new Clopay® door or LiftMaster® garage door opener appeals to you, give us a call today to discuss your options further at 206-443-1640. Or you can stop by our showroom at 421 Warde St. in Algona, WA, so we can help you find your perfect door with an up-close and personal look at some of your options.
We look forward to meeting all of your Kent garage door needs. Contact us today!