Typically used for standard lift sectional doors, trolley operators are available in light, medium and industrial-duty.
The applications for trolley operators range from residential or light-duty applications to heavy-duty industrial applications. This line of operators also includes a low profile, apartment house operator.
The Model MT Medium Duty Trolley Operator is designed for use on standard lift sectional doors up to 14 feet high and up to 12 cycles per hour. All LiftMaster Openers and Operators should be purchased through a Dealer and professionally installed.
115 volt 1 Ɵ.
Apply Open/Close/Stop functions with the standard three-push-button control station. Controls with one, two and three buttons are available.
Receive notifications when routine maintenance is required on your Commercial Door Operator.
Improve durability with the NEMA 1 type electrical box construction with a powdercoat finish.
Heavy-duty, oil-filled bushings.
Enable limit setting for ease of installation and adjustment to ensure accuracy even after a power failure.
Automatically close the door with Timer-To-Close (programmable in 1-second or 15-second increments).
Ensure peace of mind with a LiftMaster® two-year warranty.
Compliant with all UL 325 requirements.
Accept up to 20 remote controls and unlimited DIP switch remote control with our Security+® radio technology.
Protect against door and operator damage due to obstacles with the Adjustable Friction Clutch.
Provide easy, emergency manual operation using a readily accessible disconnect.
CPS-U Monitored Commercial Protector System.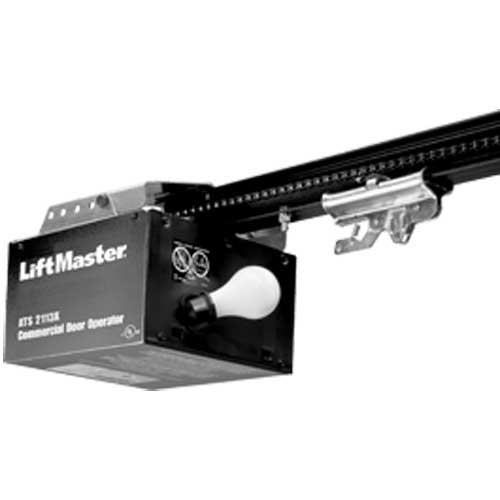 Advanced Trolley System Light-Duty Trolley Operator
Model: ATS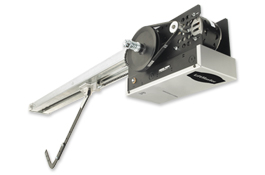 Medium Duty Trolley Operator for Standard Lift Sectional Doors
Model: MT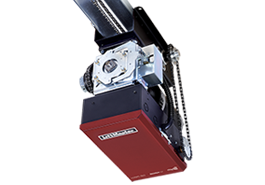 Gearhead Trolley Operator - Logic 5.0
Model: GT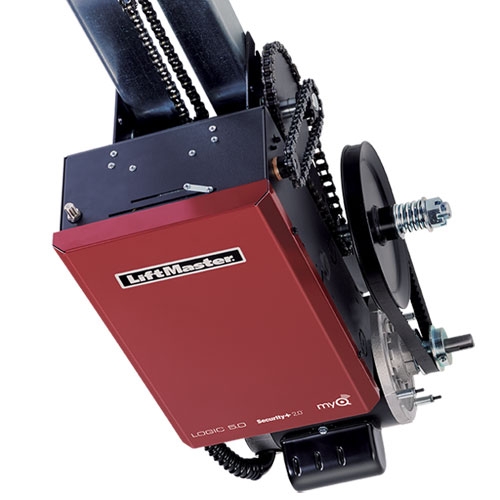 Trolley Operator - Logic 5.0
Model: T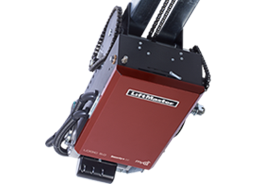 Apartment Trolley Operator - Logic 5.0
Model: APT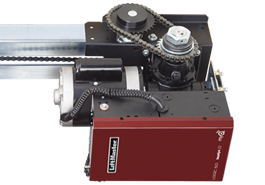 Gearhead Slide Door Operator - Logic 5.0
Model: GSD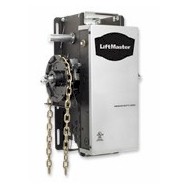 Medium-Duty Hoist Operator
Model: MH